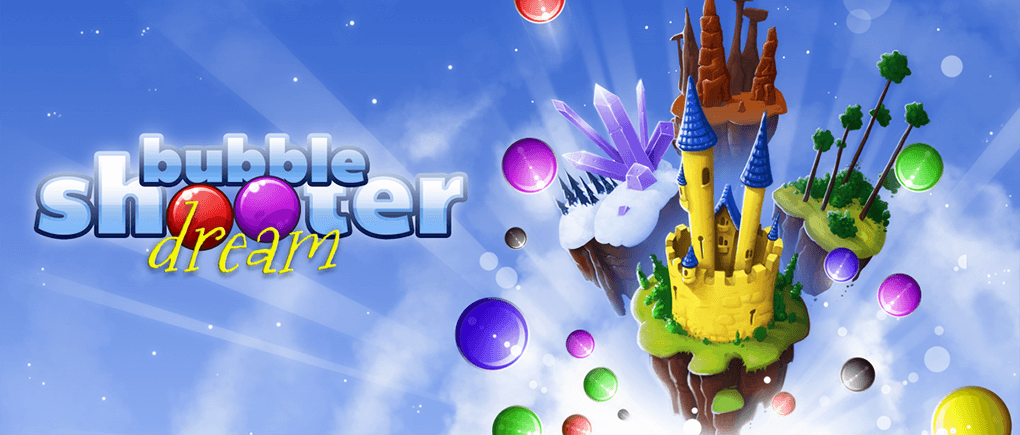 Bubble Shooter Dream – the colorful puzzle fun for iOS, Android and Windows Mobile!
Welcome to the happy and colorful Bubble Shooter Dream world! In arcade mode you have to react quickly: the bubbles keep moving closer and only fast, well-aimed shots will prevent the colorful bubbles from reaching your bubble catapult. In arcade mode you can bubble away to your hearts content, but in puzzle mode you'll need to use your head: experienced Bubble Shooter veterans attempt to solve the demanding puzzles with a limited amount of ammunition and the right strategy.
No matter whether you want to shoot down slowly approaching, colorful bubble shapes or solve complex puzzles full of color: Bubble Shooter Dream shows just why this type of game is so popular!
Try Bubble Shooter Dream now for free on your favourite iOS, Android and Windows device.