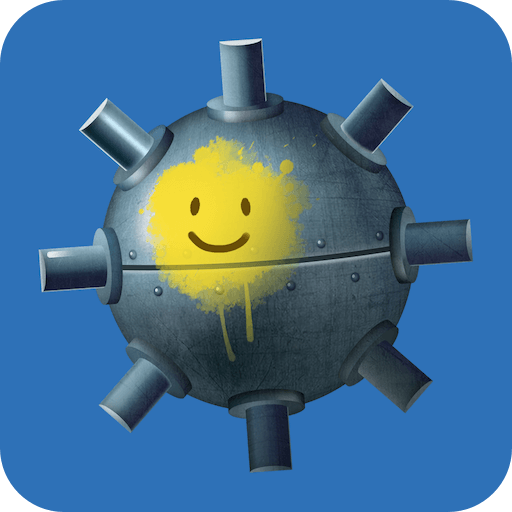 Minesweeper.World
We put the world at your feet, but be careful, it is riddled with dozens of mines! With Minesweeper.World the well-known PC classic is now available in a new design for Android and iOS.
The familiar game play is accompanied by an intuitive control concept, customizable fields, exciting background themes and even an online mode.
Are you ready to clear mines, sharks, zombies and more? Get the app now in the App Store or at Google Play:
Minesweeper.World offers you the possibility, in addition to the standard sizes for beginners, advanced players and professionals, to design your playing field as you wish on a space from 2×2 to 99×99 fields and with 3 to 999 mines.
You have the freedom to choose one of the various background themes. The classic minefield is not exciting enough for you? Try being a cowboy and hand out sheriff stars instead of flags or flee from zombies instead of clearing bombs.
If the single player mode doesn't offer the desired challenge, you can now compete with friends and family in the online mode. Two people play on the same field and try to beat each other's record times. Bonus: The winner receives points for the international leaderboard and rises to the top of the ranks.
Visit us on Facebook and Instagram for news about the latest updates or to take a look behind the scenes.
---
Great Features
• The PC classic for your mobile device
• Choose your favorite background theme
• Change the level of difficulty and much more
• Customize the playing field according to your wishes
• Compete online with friends
• Advance in the international leaderboard